Resurrection of Earth and HuMan
by Shantara Mu Khalsa
---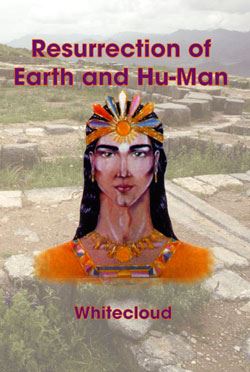 $13.00 each
69
Our earth is an evolving living form. She is encoded with the capacity to cleanse away all that causes her dis-ease. We the Human who have the ears to hear and courage to change must listen to her voice or we will not survive the coming changes. This booklet written at the request of the Ascended Masters Lord Meru and Mu, is for the Hu-man voices for change, voices for peace.
TABLE OF CONTENTS
Preface
An Introduction of Meru and Mu
Our Relationship with Earth
Who are the the Hu-Man
Reactivation of Earths Sacred Sites
Living Sacredly and Sustainably
Spiritual Materialism
Lessons on the Earth Plane
Appendix: The Temple of Eternal Light in New Zealand: School of Advanced Learning for the Earth and Hu-Man Kind
As spiritual beings we are intrinsically unequivocally interconnected to all consciousness, all life, all existence. We who are Hu-man know that we co-exist as co-creators in our existence. What I wish to convey in as few words as possible is how utterly important to our ongoing survival this conscious co-existence is.