Summer Teaching Program
Crestone 2016

Kriya, Tantra, Eternal Yoga
March, 2016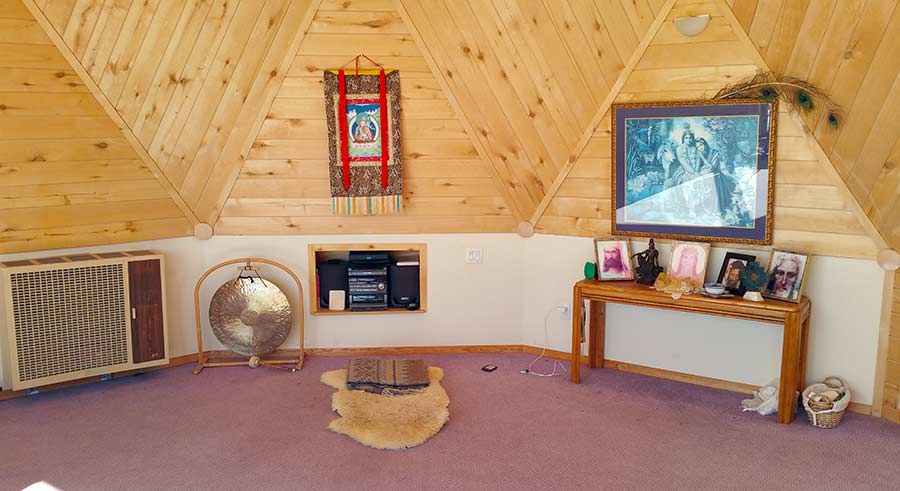 This year we are going to have two intensives, each lasting for 2 weeks. Some people will want to participate in both of them, keeping the application alive, as well as any classes in-between.
These have the potential to be a life changing occurrence, as well as the joy of spiritual application. We will cover a lot of ground, ranging from basics to advanced understandings including establishing a kriya practice, the foundations of tantra, attuning to the nectar consciousness in the body, opening a transformative awareness in the earth, and awakening into eternal yoga through practices above the head.
The transmission of these sacred understandings occurs in the framework of establishing, or refining a daily practice and the inspiration to carry it forth. Consistent practice supports a subtle field which in turn creates an upward vitality and inner transparency into the joy of heightened experience.
Every morning is for practice, such as yoga sets, visualizations, pranayama, kriya, and chanting. Some people will be guided into, or already have an individual practice at this time. Others will participate in a group practice, or a combination of the two. The type and duration of morning practice is adjusted to each person's current capacity.
Monday through Friday evenings we will meet in the dome for 2 ½ to 3 hours of teachings and practice.
Saturday: is a full day and evening of teaching with a break in the early afternoon.
Other than Saturdays, the daytime is free. While some will need to work during the day; it is encouraged to keep the meditative current through silence when possible. Go on some of the amazing hikes in the area, take a dip in the river, and keep up your meditative application. We have 6 Arabian horses for experienced riders only. Some people will need rest to integrate, and this is encouraged.
During this intensive it is recommended to keep your diet lite. Suggestions will be given for anyone needing assistance in this area. A few days of juicing or living on fruit is recommended.
Each two-week intensive is $500. This does not include accommodation or housing. Shared housing can be arranged through renting a house near the retreat, and some will want to camp in the area.
Sacred Mountain Retreat is over 8,000 feet in elevation with pristine mountain air, and if possible it is wise to come a few days early to acclimate. We are nestled against mountains over 14,000 feet. In the summer it is warm and pleasant.
Denver is the closet major airport, a bit under 4 hours' drive. A bus can be taken to and from the airport; however, some may want to pool together to share transportation. A small local airport is in Alamosa an hour away.
Contact Amrita for further questions, to make a deposit, and to co-ordinate details. Or contact us via the website.
July 8th through July 22nd
August 5th through August 19th