My Experience at Sacred Mountain Retreat
by Lianna Hardy April, 2016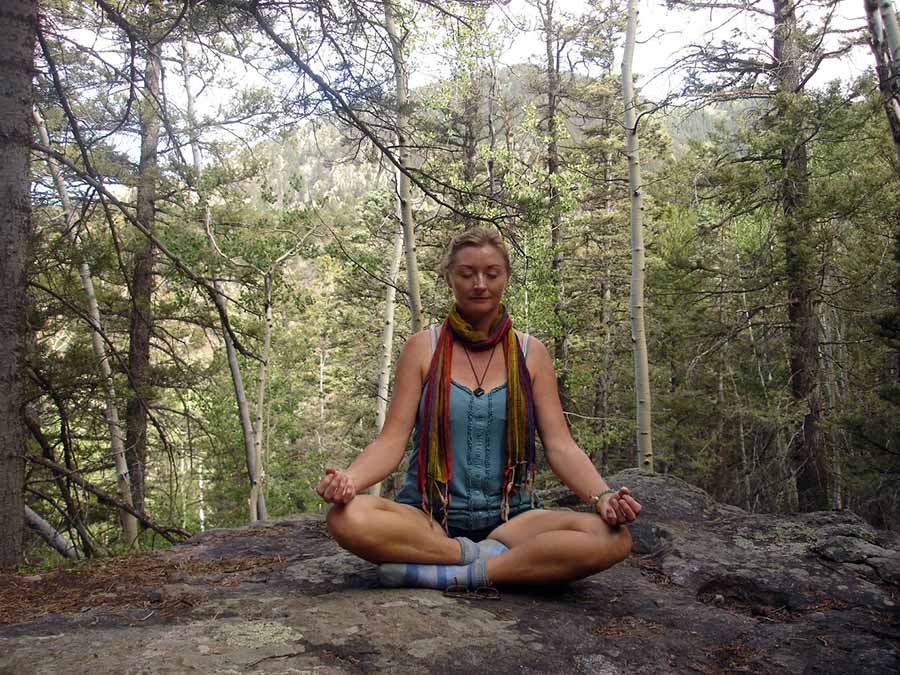 My journey coming to Sacred Mountain Retreat was anticipated for over a year. I arrived to be very welcomed and felt immediately at home, a sense of belonging with excitement and profound calmness. The energy of Crestone was like nothing I had felt before and I was honored that I was able to be present within this wonderful landscape, the Masters and Dragons who had a watchful eye over the valley. During my stay I hoped to awaken my spirit and find out who I was and what that would mean for me to participate in this life. Where was my journey going to take me? I could only hope that my time was well spent here, making the most of what I needed to address and learn.
Right from the start I walked the roads and introduced myself to the mountains, to help in adjusting to the altitude. I felt peaceful in the mountains, taking dips in the cold cleansing waters of the rivers daily. Each day started with a strong practice which I enjoyed with the ladies of the Yogini house, this allowed feelings, thoughts to present themselves clearly and during my walks time to reflect and see what I needed to see within myself, behavior patterns, what I had created and how I would look at taking responsibility for my actions. Only I could do this work and I embraced this wholeheartedly, even when some days were harder to face than others - it was all perfect. This is why I came to Sacred Mountain Retreat.
During my stay an Intensive retreat of 5 days was held and was such a blessing. I knew I was in the company of more experienced practitioners and only hoped that I had done enough practice. I never once felt out of place, in fact I was just where I was meant to be. From this I learnt a great deal on many different levels which I will still be integrating with when I leave when the timing is right with my understanding as situations are presented. I also found and renewed my connection to Pachamama with a story Guru Virochana had shared - I really felt upset at what people were doing to our planet on such great depths that I had never understood or even view in this way. My appreciation of Mother Earth has increased deeply since. To the later end of my stay here, the yogi's and yogini's came together to discuss what we as a group could do to help people become more conscious in their living environment and lifestyle choices to help reduce the impact of our being on Pachamama (Earth Mother). These ideas will be upcoming soon.
To the later part of my journey I also was given an opportunity to spend time and help with the Horses. They each have their own personality and also help you to see yourself in clarity when you least expect it. To be in their energy being so pure was a great blessing and I will always have fond memories of my time spent with them.
It is true being here with our Guru's Shantara Mu and Guru Virochana - they help you to rediscover your true self with their blessing presence. They offer a balanced approach in their teachings giving you an opportunity to see those blind spots that would otherwise prevent you from growing. Having the courage to look and get out of one's own way certainly helps and I have certainly had to do this many a time. I have also been very privileged to have been in the company of these wonderfully advanced yogini's and yogi's who have been very supportive during my time here - Blessings to you all.
If you are ready to really live to your truest potential, remove all the facade, then this is the place to discover your true being. Personally this is the greatest gift I could have given to myself and I have much to take away with me to progress with on my life's journey.